Get connected with CH and your team!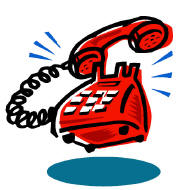 Important Phone Numbers:
Celebrating Home: 1-800-700-7873
If your have questions or concerns please contact your upline or refer to the Designer Training Manual before calling the Home Office. You can also post a message to the Busy Bee or Garden of Roses email loops.
Deb Goodridge: 1-860-413-9221 or 888-209-0613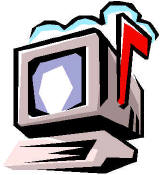 Important Email Addresses:
Celebrating Home: designercare@celebratinghome.com
Deb Goodridge: debgoodridge@yahoo.com
All Designers are asked to subscribe to our yahoo groups, Busy Bees and Garden of Roses. Both groups will provide you with news, reminders, idea sharing, and support.
Once your membership is accepted you'll receive messages and be able to post.
Please send an email to garden_of_roses@yahoogroups.com. In your email please provide your full name, the name of your sponsor and request membership to the groups.
Post a message to Garden of Roses: garden_of_roses@yahoogroups.com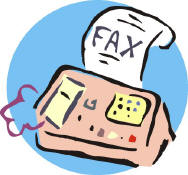 Celebrating Home 24 Hour Fax lines:
800-715-6496 Applications/Renewal
800-715-6602 Replacement/Exchange Forms
800-715-6615 Orders (excluding Replacement/Exchange)
800-714-9296 General Fax Line
800-715-6552 Fundraising StateTax Exemptions
800-715-6552 Marketing, Events, Contests
Learn to work smarter, not harder, and learn from the best!
Please join the following Tele-course Trainings and conference calls.
Weekly Team Calls
All Calls @ 8:00pm EST

The first Sunday of every month offers a wonderful opportunity to join Barb Fishpaw's Caring & Sharing Call. You can look forward to an exciting evening of idea sharing, motivation, and training when you join Barb and a panel of guest trainers. Watch the Web and your email for more information including the phone number and list of trainers. Listen to the playback! Last call playback is now available 24 hours a day / 7 days a week!

You are invited to join us for a "Busy Bee" team training call with Kathleen Vicenzotti the 2nd, 3rd, & 4th Monday of each month. Join us for many fabulous ideas that will help you to succeed in your business! If you have background noise you can mute by entering #6 and again to unmute.

Celebrating Home website: www.CelebratingHome.com
KK's Embroidery & Screenprinting provides Celebrating Home apparel/jewelry. If you want to purchase Celebrating Home apparel, please contact KK's Embroidery at www.kkemb.com or call 903.935.7171
The Print Shop provides Celebrating Home Custom and generic printed paper items. If you want to purchase Celebrating Home promotional items, please contact The Print Shop at www.theprintshop.us or call 903.938.7743
Smart Advertising provides Celebrating Home promotional items. If you want to purchase Celebrating Home promotional items, please contact Smart Advertising at www.e-smartadvertising.com or call 1.800.627.0313
The Booster provides products for those involved in the party plan industry to help sell and book more orders. Visit their site at www.thebooster.com or call 1-800-553-6692
Join the Celebrating Home family as we travel to the Gaylord Opryland, Nashville TN in August for National Rally 2009!
Visit the Celebrating Home Web for all the details!
Join us for our annual family reunion and make it a great 2009!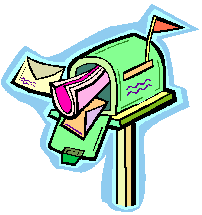 Celebrating Home: 2938 Brown Road, Marshall TX 75672