<![if !vml]>

<![endif]>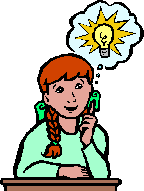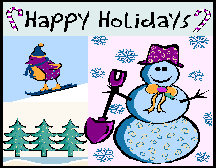 As the Holidays approach
what better time to say
J Thank you J
I TRULY appreciate your support with
my Celebrating Home business!
After a busy holiday, invite friends & family out of winter hibernation to shop for "all you didn't get for Christmas" treats out of our 2009 catalog. Enhancements include. . .
* Scrumptious new PERFECT MIX food items
* Beautiful & elegant yet perfect for every day-our NEW VENETIAN HOME line of stoneware
* NEW adorable pieces to accent your GARDEN
* SIMPLY SUMMER fun pieces back by popular demand (now with a spreader for dips!) and so much more!
* Our QUALITY, VARIETY and pricing is unmatched J
It's a SUPER 'BOWL' January for YOU!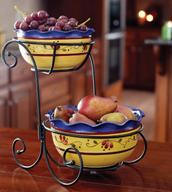 With $200 in sales receive 2 serving bowls of your choice, serving bowl stand
and BLT dip mix for just $9.75!!!! In addition to host benefits J retail value
$74-$93
~PLUS~
With $400 in sales receive a FREE 24 oz soy candle of your choice.
In addition to host benefits
~PLUS~
With $600 in sales receive 30% FREE benefits!!!! $180 free product
YES with $600 in sales you receive ALL of the above! J
All you need to do right away is. . .
Call to secure your January 2009 date

NOW

& hold on that date

Send me your guest list of 30+ names/addresses/ numbers
before ____________ _ and receive a FREE SURPRISE GIFT J
(Surprise gift honored at your show with above 2 steps completed)
Here's another idea!
Book your party in the first twelve days of December and get your choice of Bean Pot for a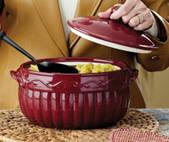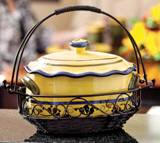 December 1st

$1

____________ ______

Yes – please reserve my date

December 2nd

$2

____________ ______

Yes – please reserve my date

December 3rd

$3

____________ ______

Yes – please reserve my date

December 4th

$4

____________ ______

Yes – please reserve my date

December 5th

$5

____________ ______

Yes – please reserve my date

December 6th

$6

____________ ______

Yes – please reserve my date

December 7th

$7

____________ ______

Yes – please reserve my date

December 8th

$8

____________ ______

Yes – please reserve my date

December 9th

$9

____________ ______

Yes – please reserve my date

December 10th

$10

____________ ______

Yes – please reserve my date

December 11th

$11

____________ ______

Yes – please reserve my date

December 12th

$12

____________ ______

Yes – please reserve my date
* The day you close your party will determine the cost of your Bean Pot. When you close your party on the 1st, your Bean is $1. When you close your party on the 6th, your Bean is $6...on the 12th - $12. Offer valid December 1-December 12th, 2008